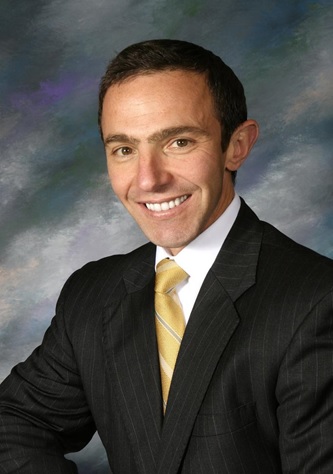 The role of a corporate leader is to engage, inspire, and elevate the company that they are in charge of to new levels. Kevin Modany has been plying his trade in the field for decades, bringing his expertise most recently to Bluerock Partners.
As an experienced CEO with a multitude of skills and areas of expertise, Modany was quick to share some key insights into how he had found such prolonged success in such a competitive industry.
Sorting his tips into categories for both new and seasoned CEOs, Modany unveiled what he believes are the keys to long-term success at the corporate level.
Find Your Passion
First and foremost, Kevin Modany believes it is essential for executives, young and old, to find what they are passionate about in their place of business. Whether an individual loves problem-solving or engaging directly with clients and employees to navigate issues, an area of passion can give CEOs a chance to showcase their skills in an authentic and winning way.
Find Your Style
No two corporate leaders are going to operate in exactly the same way – and that is okay! Kevin Modany believes that every executive has their own leadership and management style. Some leaders like a more informal approach to work, while others will prefer a highly structured experience. No matter what end of the spectrum an executive lands on, Modany suggests adhering to what feels right and natural.
Remember, there are now two exact copies of an executive operating in the world today. Modany suggests trying to find the right style for the executive and the business in question, and the rest will take care of itself.
Maintain a Presence In the Building
It can be easy for executives to stay in the back of the house, quickly losing sight of their day-to-day staff. Executives should make it a priority to maintain a visible presence around their staff. Visible leaders are more effective ones, at least in the eyes of Kevin Modany.
Modany goes on to say, "If you ask me a question, I'll give you an answer. I don't believe in anything other than being honest and forthright."
Inspire and Engage Stakeholders
Success at the highest levels of business will always require a keen focus on inspiring and engaging with stakeholders. These value-adding individuals are essential to the long-term success of the company.
Modany suggests and encourages all CEOs to incorporate inclusivity into conversations with stakeholders, giving them a chance to engage with and find resolutions to any conflict.
Always Look to Continue Training
Finally, Kevin Modany believes it to be of the utmost importance that corporate leaders always keep their eye on continuing their education and training. Modany points out that CEOs who stay current with all career requirements will be positioned for growth in their career.